EXPERIENCED MOTORCYCLE ACCIDENT INJURY ATTORNEYS SERVING CLIENTS IN HOUSTON, ALL OF TEXAS, AND NATIONWIDE
Riding a motorcycle is more than a way to get from point A to point B. For many riders, it is a lifestyle of fresh air and freedom. Unfortunately, many motorcyclists suffer serious injury as a result of other drivers' carelessness.
The risk of catastrophic injuries in a motorcycle accident is very high, and the impact on your life can be permanent. If you have been hurt in a motorcycle wreck, Patrick Daniel Law is here to help.
Our motorcycle accident lawyers have the experience and the tenacity to pursue the just compensation you deserve for your injuries. For a free consultation, please call (713) 999-6666 or contact us online today. Patrick Daniel Law serves clients throughout the greater Houston area and other parts of Texas.
COMMON INJURIES IN A MOTORCYCLE ACCIDENT
Motorcyclists are afforded significantly less protection than the drivers and passengers of other motor vehicles. Even if you wear a helmet, heavy jacket, and other protective gear, you may still suffer significant injuries in an accident.
Some of the most common serious injuries riders suffer in motorcycle crashes include:
Traumatic brain injury
Bone fractures
"Road rash" (severe abrasions to the skin)
Neck and back injuries
Spinal cord injury
Degloving injuries (where skin and blood cells are torn away, leaving underlying tissue exposed)
Soft tissue damage
Burn injuries
Amputation of limbs
In addition to being more likely to suffer injuries in an accident, motorcyclists are also at a higher risk of fatalities. Even at relatively slow speeds, the outcome of a collision can be fatal.
WHAT TO DO AFTER A MOTORCYCLE ACCIDENT
The first thing you should do after the accident is call 911 if you are able. If you are seriously injured, try not to move and get the at-fault driver or a bystander to make the call. Rescue personnel will assess your injuries and, in most cases, will transport you to the hospital for emergency treatment.
In the event that you are treated at the scene and released, however, there are several steps you can take to begin building your motorcycle accident claim.
STEP #1: GIVE A STATEMENT TO THE POLICE OFFICER
In Texas, the police must be called to any accident scene involving over $1,000 in property damage or where an injury or death occurred. When an officer arrives to take your statement, give him or her a full, honest account of what happened without admitting fault.
The police report will be important to build your motorcycle accident claim. After giving your statement to the officer, be sure to get his or her name, badge number, and precinct, and ask how and when you can get a copy of the report.
STEP #2: EXCHANGE INFORMATION WITH THE DRIVER
Whether you take notes or pictures of the documents with your phone, you will need to gather the following information:
The name, address, and driver license number for all drivers involved in the accident
Phone numbers and other contact information for those involved
The policy number and name of each driver's insurance carrier
The license plate numbers for all vehicles
Gathering this information at the scene will make it easier to initiate legal proceedings against the at-fault driver.
STEP #3: SPEAK TO WITNESSES
If any bystanders saw what happened, ask them if they can share their account of the accident. Specifically, you will want to ask:
What they saw
Their name
Their contact information
Third-party testimony is useful whether it reflects favorably on your case or not. If the witness says you weren't in the wrong, that strengthens your claim. If a witness asserts that you contributed to the accident, that helps us prepare for defense arguments that you are partially liable.
STEP #4: TAKE PHOTOS OF THE ACCIDENT SCENE
After a motorcycle accident, insurance companies will dispatch accident investigators to the scene as soon as possible. These investigators will take pictures and make extensive notes, but they aren't doing it to help you – they are doing it to protect their employer.
Use the camera on your smartphone to take photos of anything you think might be relevant should you decide to pursue a claim. This may include the damage to your bike and the other vehicle, the injuries you sustained, signs of the accident on the road (i.e., skidmarks, damaged guardrails, etc.), and more.
STEP #5: SEEK MEDICAL ATTENTION ASAP
Once you are ready to leave the scene of the accident, your first stop should be the emergency department or your doctor's office for a thorough evaluation. Paramedics are trained to identify serious injuries and render aid on-site, but they aren't doctors and they don't have access to the resources that enable them to assess the full scope of your injuries.
Timely medical care after a motorcycle accident is important for two major reasons:
Injuries like a concussion may have minimal presentation at the crash site but can become more severe without intervention
If you don't receive timely care and later file a claim, the defense will seize upon the delay to question the seriousness of your injuries
Seeing a doctor or going to the emergency room as soon as possible after a motorcycle accident will create a record of the injuries you have suffered. Your medical records, as well as the bills associated with them, will be a key component in determining how much compensation you may be entitled to for your injuries.
STEP #6: CONTACT A MOTORCYCLE ACCIDENT LAWYER
The insurance companies start building their defense right away after the accident. As the victim, it is in your best interest to start building a strong offense as soon as possible. You should certainly speak to a lawyer before you say one word to an insurance adjuster.
Contact Patrick Daniel Law today for a free evaluation of your case.
Patrick Daniel Law takes aggressive action on behalf of clients in motorcycle accident cases. We protect your right to compensation, and our lawyers aren't afraid to go to trial if that is the best way to achieve the outcome you deserve.
COMPENSATION IN YOUR MOTORCYCLE ACCIDENT CLAIM
Given the likelihood of catastrophic injuries in a motorcycle accident and the expenses associated with treating those injuries, damages in these cases tend to be high. If you are not at fault for the crash, you shouldn't have to shoulder a single dollar of the financial burden on your own.https://2e3175c3a2a5ddb9b32e2245af38925f.safeframe.googlesyndication.com/safeframe/1-0-37/html/container.html
After evaluating your claim, our motorcycle accident lawyers will pursue the full recovery you deserve. You may be entitled to compensation for:
The cost of medical treatment
Anticipated expenses for future medical care and therapy
The earnings you lost while you couldn't work after the accident
Loss of future income if your injuries prevent you from going back to your job
Pain and suffering
Emotional anguish
Costs for special circumstances, such as modifications to your home and vehicle, home healthcare and other professionals, etc.
Punitive damages, or compensation awarded to you as a means of punishing or making an example of the defendant, may also be available in your case. In Texas, punitive damages are generally restricted to claims in which the defendant willfully caused harm or where the negligence was extreme.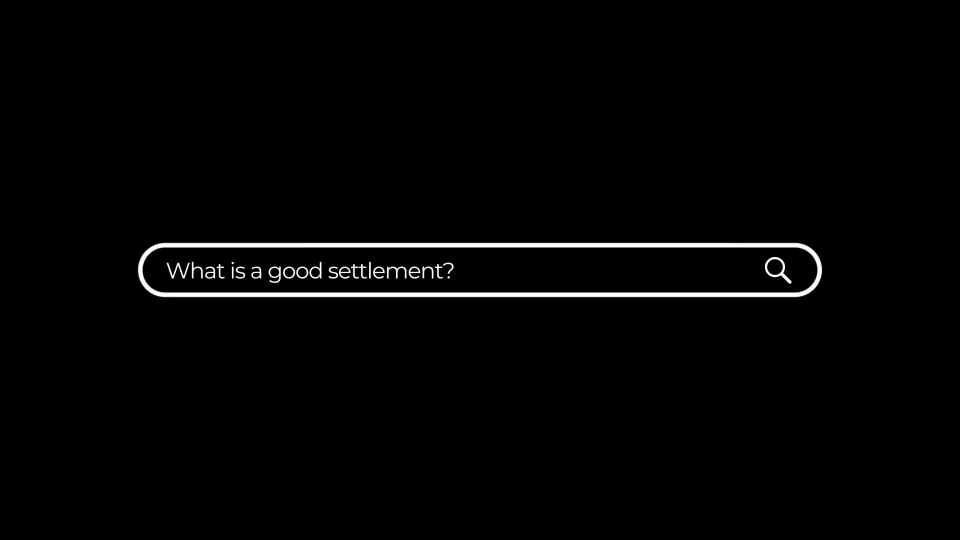 WRONGFUL DEATH COMPENSATION IN MOTORCYCLE ACCIDENT CASES
If you lose a loved one in a motorcycle accident where another party was at fault, your family can recover damages in a wrongful death lawsuit. In Texas, spouses, children, and parents of the deceased rider are entitled to compensation for:
The loss of income and other financial support the deceased would otherwise have provided
Expenses for funeral, burial, and cremation
Emotional distress
Lost care, affection, and guidance (loss of consortium)
By filing a survivor action, you may also be entitled to damages for the medical costs incurred before your loved one passed away, as well as his or her pain and suffering.
COMMON TYPES OF MOTORCYCLE ACCIDENTS
Attorneys at Patrick Daniel Law have tried motorcycle accident claims arising from a number of different circumstances. In most instances, the fault rests with the driver whose negligence behind the wheel of a car or other motor vehicle causes the accident.
The most common causes of motorcycle accidents resulting from another driver's error include:
Distracted driving, such as texting, talking on the phone, etc.
Drunk driving
Speeding
Following too closely
Failure to yield
Failure to check blindspots
Failure to check oncoming traffic in an intersection when making a left turn
Dooring, or opening a car door into traffic as a motorcycle passes the vehicle
Not all motorcycle accidents involve actual collisions with another vehicle. In some cases, riders may avoid getting struck by the vehicle only to crash their bikes in the course of taking evasive action. In other instances, the wreck may not involve another vehicle all.
NEAR-MISS ACCIDENTS
With a near-miss, either the motorcyclist takes evasive action to avoid the collision or the other driver makes a last-second adjustment. The driver of the car may be able to regain control and continue traveling as normal, but this isn't always the case for the motorcyclist.
Riders in a near-miss may crash because:
The bike slides out from under them
They don't have time to brake
They are hurtled over the handlebars
They are run off the road
Any one of these single-vehicle accidents can lead to serious injuries. In addition, it puts the motorcyclist at risk of being struck by other nearby vehicles.
DEFECTIVE MOTORCYCLE ACCIDENTS
Some accidents are the result of negligence on the part of the manufacturer of your motorcycle. Any number of different parts can fail due to a defect, including:
The fuel tank
Tires
Brakes
The frame of the bike
The handlebars
The headlight
If the defect resulted in an accident, the motorcycle accident attorneys at Patrick Daniel Law can pursue compensation on your behalf from the company that manufactured the part. Our team is well-equipped to take on multi-billion-dollar corporations in pursuit of the recovery you deserve in your case.
MOTORCYCLE ACCIDENTS CAUSED BY UNSAFE ROADS
Another major cause of single-vehicle accidents involving motorcycles is negligent road design and maintenance. Although potholes, cracks in the pavement, missing or damaged guardrails, and other hazards pose a risk to all vehicles, motorcycles tend to be at the highest risk of a crash from these factors.
Fault for the accident may lie with the government agency responsible for designing and keeping the road in safe condition, or the liable party could be the construction company or a subcontractor that failed to build the road properly – or a combination of these and other parties.
Our lawyers will investigate the accident to determine who is responsible. Then, we will pursue the compensation you deserve from all of the parties whose negligence caused you to crash.
WHY CHOOSE PATRICK DANIEL LAW FOR YOUR MOTORCYCLE ACCIDENT CASE
One of the most frustrating facets of any motorcycle accident is how quickly insurance companies place the blame on the biker. Passing the buck is standard operating procedure when anyone files a claim, but the insurance companies will always try to paint the motorcyclist as the one who is at fault for the crash. If they offer a settlement at all, it will almost certainly be nowhere close to covering your expenses.
At Patrick Daniel Law, we make it a priority to be the voice for accident victims who would otherwise be taken advantage of by the insurance companies. We stand up for you through the entirety of your case.
This begins at your free case evaluation. You will tell your story to our team so we can understand the overall impact of the motorcycle accident on your life: not just the financial expenses but the emotional toll and the effects on your family.
If you decide to hire us, our attorneys and staff will fully investigate the accident. We will also calculate the damages you may be entitled to based on the economic and non-economic losses you have suffered.
After issuing this demand to the insurance company, we will handle the hard work of negotiations and other activities so you can focus on recovering. We will continually provide you with updates on your case, and you can contact us any time with questions or concerns.
Many motorcycle accident cases settle before they make it to the courtroom, but our goal is to get you the most money possible. Whether that comes from a settlement or a verdict attained at trial, we are prepared to do what is best for you and your family.
CONTACT OUR MOTORCYCLE ACCIDENT LAWYERS IN HOUSTON TODAY
If you need legal assistance after a motorcycle accident, Patrick Daniel Law is here to help. We are trial lawyers, which means we will exhaust every avenue – including going to court – in pursuit of justice in your case.
Please call (713) 999-6666 or contact us online for your free case review. Our law firm serves clients throughout the greater Houston area and all of Texas.