Bitcoin appreciation in real surpasses 410% in 2020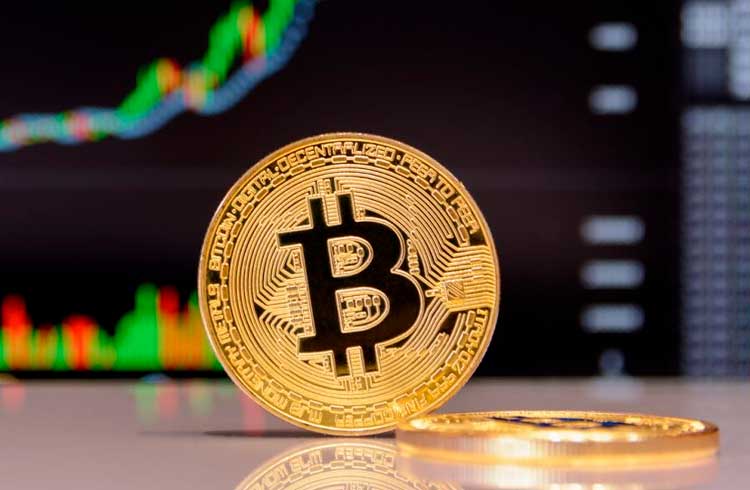 Bitcoin follows a strong upward trend and, at 8:30 am on Sunday (27), it surpassed the R $ 150,000 mark in Brazil. In dollar terms, the cryptocurrency is already traded above US $ 28 thousand.
In 2020 alone, the price of BTC appreciated 410% in reais, with the great help of the devaluation of the real, which led the dollar from R $ 4 to R $ 5.20. The appreciation of bitcoin in dollars is 290%.
The price surge has intensified in the past two weeks, after bitcoin broke through $ 20,000 for the first time in history. The last time that BTC had approached this level was in 2017. In the last ten days alone, the valuation exceeded 40%.
Why bitcoin appreciated so much in 2020
2020 was a year driven by institutional capital entering the bitcoin market. The tram was pulled by MicroStrategy, a business intelligence company listed on the American stock exchange. In September, the company's CEO, Michael Saylor, announced the purchase of $ 425 million in BTC. In the following months, he continued to buy and has already accumulated more than US $ 1.1 billion (which currently turns into US $ 1.8 billion).
Read too
American insurance company MassMutual was another that invested $ 100 million in bitcoin . The Twitter CEO also bought $ 50 million in bitcoin through Square, the payments company he co-founded.
This trend is being followed by several major players in the traditional market, who are viewing bitcoin as a store of value and hedge against fiat money.
The entry of institutional investors is undoubtedly the main reason for the surge in bitcoin. In the previous bull run, in 2017, the appreciation of the cryptocurrency was supported by retail, especially by small investors from Asia.
In addition, Tether has also surpassed the $ 20 billion mark in market cap, which is seen as a metric of new fiat money entering the cryptocurrency market.
Movement is now popularizing even services – in November, the giant PayPal started allowing its customers to trade bitcoin.